Nicosia Nerello Mascalese Lenza di Munti 2020
Out of Stock

(was $16.99)
Winemaker Notes
Produced with organically grown and selected Nerello Mascalese grapes, this wine is an authentic expression of one of the noblest Sicilian native varieties. It has a vivid ruby color and a very fragrant aroma featuring floral scents, notes of wild strawberry and red currant, with slightly spicy hints. Dry and well balanced on the palate, it reveals a good freshness and a pleasant red fruit finish.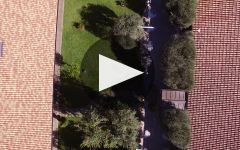 Founded in 1898 on the slopes of Mt Etna, handed down from Father to Son for five generations, Nicosia is a historic family-owned winery rooted in the land and dedicated to producing great Sicilian wines for wine lovers across the world. Nicosia wines are a tribute to the heart of Sicily, obtained from native vineyards and international varieties that find an ideal terroir on the island, with expressions of rare excellence. They embody the light and warmth of its Mediterranean climate, the strength of its people, and the untamed, exuberant character of the Etna volcano that has both powerful nature and regenerative strength. Mt. Etna, one of the tallest and most active volcanos in the world, creates an incredible and unique environment for viticulture. In the last 20 years Etna DOC (est. 1968) has become one of the most exciting appellations in Italy. Cantine Nicosia is one of the original Wineries to settle on Etna, and one of the few still shepherding their own grapes from vine to bottle. In respecting a land that has been in their family for over 120 years, Cantine Nicosia has obtained several organic certifications and are also part of VIVA for sustainability. In total Nicosia has achieved 10 different certifications, including but not limited to: organic, carbon neutral, vegan and energy efficient.
A large, geographically and climatically diverse island, just off the toe of Italy, Sicily has long been recognized for its fortified Marsala wines. But it is also a wonderful source of diverse, high quality red and white wines. Steadily increasing in popularity over the past few decades, Italy's fourth largest wine-producing region is finally receiving the accolades it deserves and shining in today's global market.
Though most think of the climate here as simply hot and dry, variations on this sun-drenched island range from cool Mediterranean along the coastlines to more extreme in its inland zones. Of particular note are the various microclimates of Europe's largest volcano, Mount Etna, where vineyards grow on drastically steep hillsides and varying aspects to the Ionian Sea. The more noteworthy red and white Sicilian wines that come from the volcanic soils of Mount Etna include Nerello Mascalese and Nerello Cappuccio (reds) and Carricante (whites). All share a racy streak of minerality and, at their best, bear resemblance to their respective red and white Burgundies.
Nero d'Avola is the most widely planted red variety, and is great either as single varietal bottling or in blends with other indigenous varieties or even with international ones. For example, Nero d'Avola is blended with the lighter and floral, Frappato grape, to create the elegant, Cerasuolo di Vittoria, one of the more traditional and respected Sicilian wines of the island.
Grillo and Inzolia, the grapes of Marsala, are also used to produce aromatic, crisp dry Sicilian white. Pantelleria, a subtropical island belonging to the province of Sicily, specializes in Moscato di Pantelleria, made from the variety locally known as Zibibbo.
Extending across the variable volcanic soils of the slopes of Mt. Etna at some of the highest vineyard altitudes in all of Europe—up to 3,300 feet—Nerello Mascalese is one of Sicily's most noble red varieties. It makes a beautifully aromatic, firm, cellar-worthy but pale-hued red often comparable to a fine Burgundy or Barbaresco. Somm Secret—Nerello Mascalese takes its name from the black color of its grapes, nerello, and the Mascali plain between Mt. Etna and the coast where it is believed to have originated.
STC972838_2020
Item#
1120576