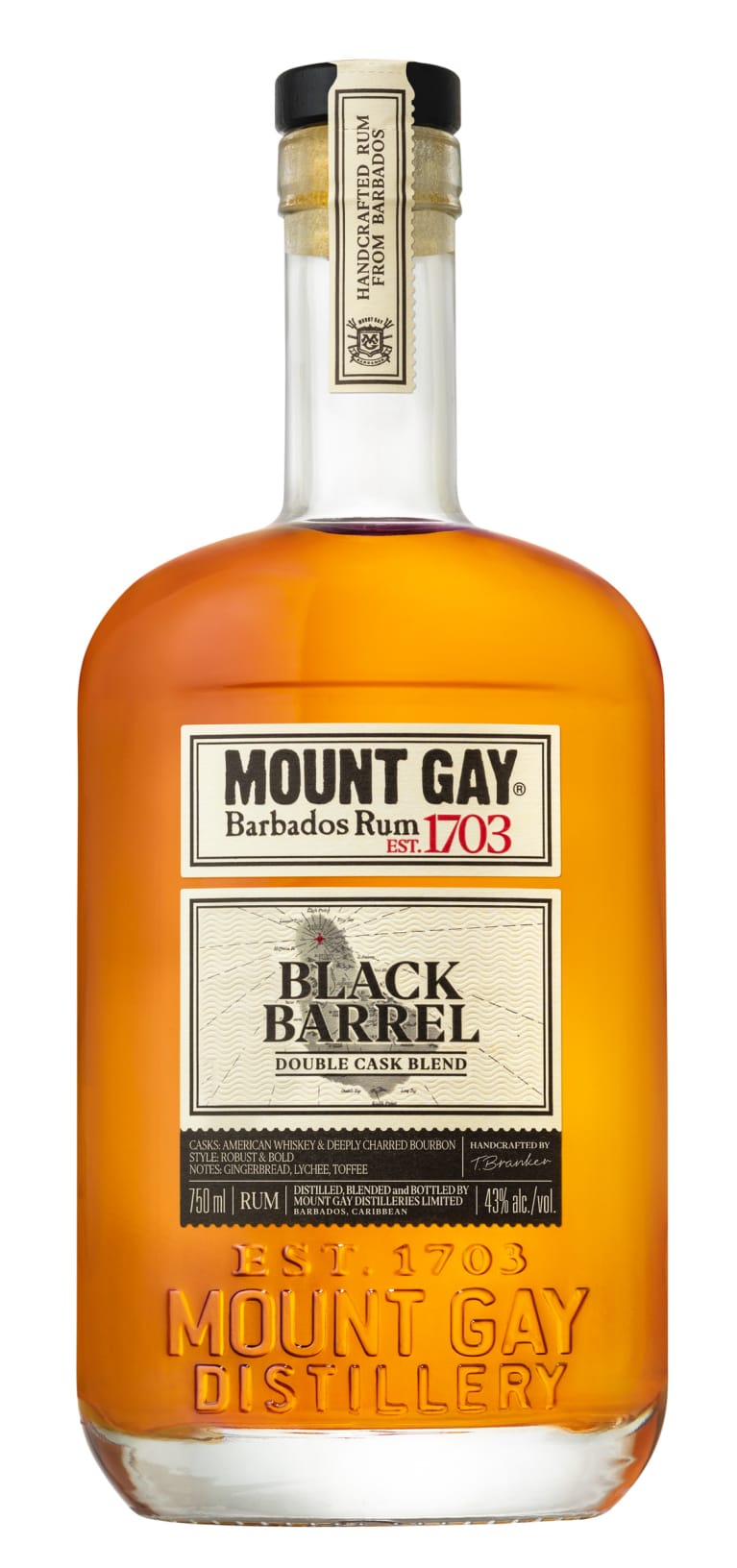 Mount Gay Black Barrel Rum
Distiller Notes
Master Blender Trudiann Branker is bringing her unique vision of delivering the rich and flavorful rums to Mount Gay as our first female Master Blender. Our robust new rum, Mount Gay Black Barrel is crafted from a blend of intense and aromatic rums, distilled in traditional copper pot and column stills. The rum is matured between 3 to 7 years in American Whiskey casks and then, finished for 6 months in deeply charred bourbon casks. This is a balanced sophisticated spirit.
Dark Amber. Lots of woody and buttery notes, a balance of dried fruit and spices with notes of gingerbread, lychee and toffee. Good balance for a dry spirit with medium to long persistence.
Proof: 80
Critical Acclaim
All Vintages
Finished in "deeply toasted and charred" Bourbon casks, this mouthwatering small-batch rum skews to the sweeter side, offering bold notes of cola, allspice and vanilla, finishing brisk and spicy. Sip straight or mix for the ultimate rum & Coke.
View More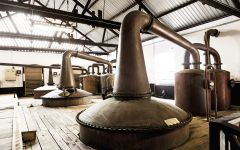 Mount Gay History: Every great story begins with a time and a place. For Mount Gay Rum that time and place is the Caribbean Island of Barbados in 1703. Rum, originally called "Kill-Devil" by the Barbadians who first distilled it, is truly a product of the island. The abundance of molasses combined with the culinary ingenuity of early settlers and, of course, their legendary thirst for alcohol lead to this unique discovery in the production of spirits:
Sir John Gay was a respected leader and businessman who worked tirelessly in service of the island of Barbados. A friend of Sir John Gay's, the contrarily named John Sober, inherited a then-unknown distillery and had asked for Sir John's help in managing it. Sir John Gay took quickly to the business of making rum. He refined the distillation process and began producing a noticeably superior product that we know today as Mount Gay Rum.
Barbados is an island of warm, friendly people, exciting culture and, in the interest of making rum, a great wealth of natural resources. Originally discovered by the Portuguese, "Barbados" which means bearded ones, was the name given to the island to describe the lush, "bearded" trees that grew in abundance. Later settlers to the island found the rich soil and favorable wet season ideal for growing sugar cane.
Trudiann Branker, Master Blender: Trudiann Branker's lust for life is palpable and her passion for her work is second to none. When she arrived at Mount Gay in 2011 as Quality Assurance Manager, she was certainly not thinking that she would one day take the helm as the first female Master Blender of Mount Gay distillery, the oldest continuously running rum distillery operating since 1703. But here she is stepping into a role that was once a dream. Trudiann has been appointed to this prestigious position for one sole reason. She knows how to make a delicate, yet versatile rum layered with aromatic complexity, and it's her love, patience and dedication that make her a perfect fit for the job.
Trudiann's keen ability to understand the subtle balance between scientific precision and the nuanced instinct required to produce rum is one of her greatest strengths. She embodies a natural curiosity, diligence and great professionalism that guarantees a prosperous future for Mount Gay. Trudiann's pure enthusiasm gives her the desire to create, explore new ideas, and establish a productive dialogue that is in line with Mount Gay's ambition for many years to come.
Often referred to as a Gold Rum, an Aged Rum is one that has been aged in barrels, often Ex-Bourbon or White Oak before bottling. As the Rum continues to age, it draws more and more color and flavor from the wood, adding both body and complexity to the finished product. Aged Rums can be sipped neat or added to cocktails. They fall somewhere in between White and Dark Rums in terms of their respective strength of flavor.