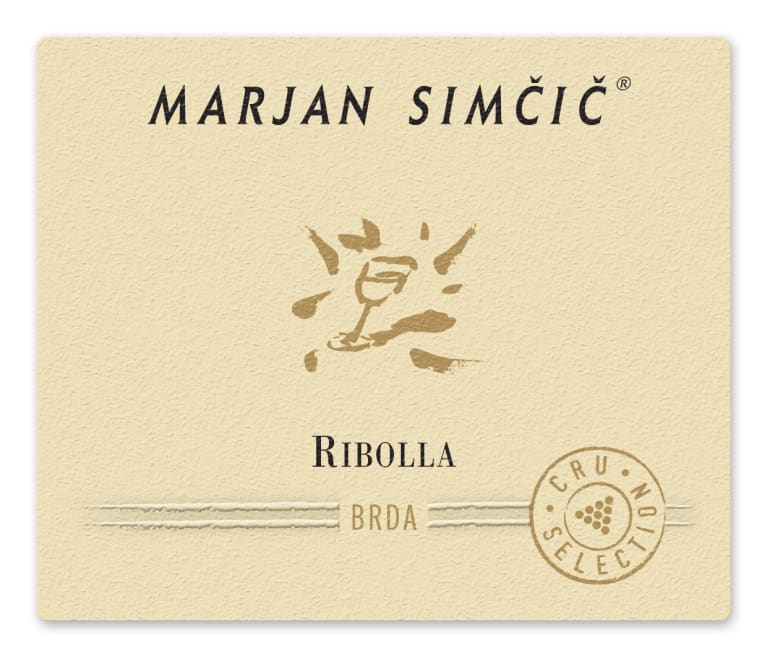 Marjan Simcic Ribolla Selekcija 2017
Winemaker Notes
Yellow, straw-colored, with a shade of gold. A complex bouquet, with a fragrant hint of ripe citrus, dried fruit, cedar, buttered toast. Its softness and warmth are pleasantly combined with the chewy structure of a red wine. Long-lasting aftertaste. Mineral and very drinkable wine.
Pair this wine with meat or soup as starters; main dishes with truffles; grilled fish; poultry; and cooked meats.
In 1860 Anton Simcic bought a farm in Medana and began vine growing and winemaking. He soon opened an inn and a store in the village and also managed his own wine shop in Vienna. Over the years his sons inherited the business: Nando the store, Pavel the inn and Teodor the winemaking. After the World War II the government nationalized part of their land, the inn and the store. Nando and Pavel emigrated, leaving Teodor and his son Salko.
In 1988 Salko's son Marijan took over the management of the farm. In 1997, in the village of Ceglo near Medana, a new and modern wine cellar was built, thus creating perfect conditions for producing high quality wines. The new logo of the farm was revealed and a new future began.
The year 2008 was a milestone for Simcic winery - Marjan, representing the fifth generation of winemakers, bought first pieces of Brda land and planted the oldest vineyards, becoming the pillar of winemaking from all points of view.
Marjan's story, which was told and implemented through his wines in the past 20 years, in 2008 was brought to such perfection to present to public the result of his devotion - a new line of top quality wines ''Opoka''.
Along the wines' structure one can follow the intertwining of long-lasting winemaker's experience, signature of his character and all the best offered by the Brda terroir.
Four wines labeled as "Opoka" (Ribolla, Chardonnay, Sauvignon Blanc and Merlot) represent a completely new dimension in the quality of Marjan Simcic wines.
A picturesque, eastern European wine growing nation, Slovenia can claim one of the most ancient winemaking cultures in all of Europe. Its history dates back to the Celts and Illyrians tribes, well before the Romans had any influence on France, Spain or Germany. But it wasn't until the 1970s that Slovenia developed a more refined, private-sector wine industry.
Today it is a powerful source of some of the industry's most important orange wines (whites made with extended skin contact); furthermore, fully three quarters of the country's wine production is white.
Slovenian weather is continental with hot summers and cold, wet winters. It is divided into three wine regions: Podravje in Slovenia's northeast; Primorska in its west, close to Italy; and Posavje in its southeast. These are further divided to nine wine districts.
There are hundreds of white grape varieties grown throughout the world. Some are indigenous specialties capable of producing excellent single varietal wines. Each has its own distinct viticultural characteristics, as well as aroma and flavor profiles.
WWH158511_2017
Item#
628349