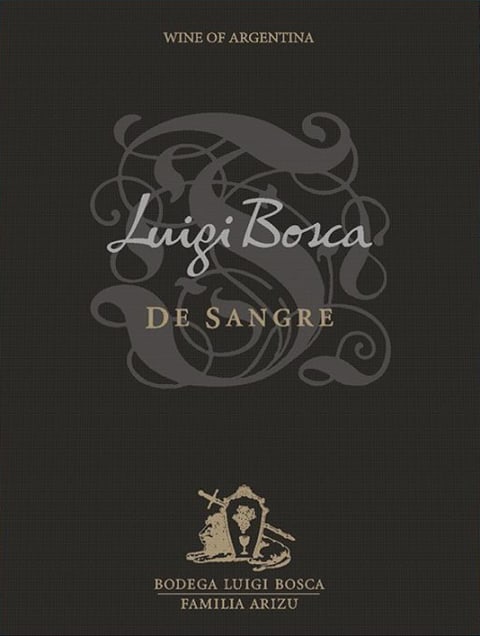 Luigi Bosca De Sangre 2017
Winemaker Notes
Marked by a deep red color with violet nuances, it achieves a strong complexity and structure through the limestone soil. It is a vigorous, robust, and highly intense blend with a prolonged and velvety palate of exuberant aromas contributed by the granite soil.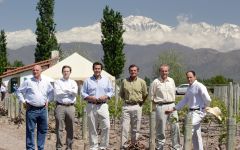 In the village of Unzue, located in Navarra, Leoncio Arizu was born to Saturnino Arizu and Juana Uriz. The meaning of the family name would be a sign of the importance oak would have in his life, as Arizu means "oak grove". In 1890, a seven-year-old Leoncio arrived in Argentina and settled in Mendoza, where he was met by his uncle Balbino, already involved in the wine business.
The very first vineyards owned by the Arizus, had vines of European origin and were incorporated so that the winery began form in 1901. Leoncio Arizu became the manager of the family winery. A year later, the family purchased steam-powered plowing machinery and hired highly-trained personnel from England.
Leoncio Arizu married Juana Larrea in 1922. The couple would have 5 children. Saturnino Arizu, Leoncio's son, became involved in the winery. Don Leoncio Arizu passed away, and left his children his greatest heritage: His passion for wine.
Years later, Saturnino and his children began the commercialization of the wines produced by the family: Luigi Bosca, a paradigm in Argentinean wines. In 1991 the original Luigi Bosca Winery, located in Luján de Cuyo, Mendoza, was renovated and enlarged.
By far the largest and best-known winemaking province in Argentina, Mendoza is responsible for over 70% of the country's enological output. Set in the eastern foothills of the Andes Mountains, the climate is dry and continental, presenting relatively few challenges for viticulturists during the growing season. Mendoza, divided into several distinctive sub-regions, including Luján de Cuyo and the Uco Valley, is the source of some of the country's finest wines.
For many wine lovers, Mendoza is practically synonymous with Malbec. Originally a Bordelaise variety brought to Argentina by the French in the mid-1800s, here it found success and renown that it never knew in its homeland where a finicky climate gives mixed results. Cabernet Sauvignon, Syrah, Merlot and Pinot Noir are all widely planted here as well (and sometimes even blended with each other or Malbec). Mendoza's main white varieties include Chardonnay, Torrontés, Sauvignon Blanc and Sémillon.
With hundreds of red grape varieties to choose from, winemakers have the freedom to create a virtually endless assortment of blended wines. In many European regions, strict laws are in place determining the set of varieties that may be used, but in the New World, experimentation is permitted and encouraged. Blending can be utilized to enhance balance or create complexity, lending different layers of flavors and aromas. For example, a variety that creates a fruity and full-bodied wine would do well combined with one that is naturally high in acidity and tannins. Sometimes small amounts of a particular variety are added to boost color or aromatics. Blending can take place before or after fermentation, with the latter, more popular option giving more control to the winemaker over the final qualities of the wine.
SOU948419_2017
Item#
534519