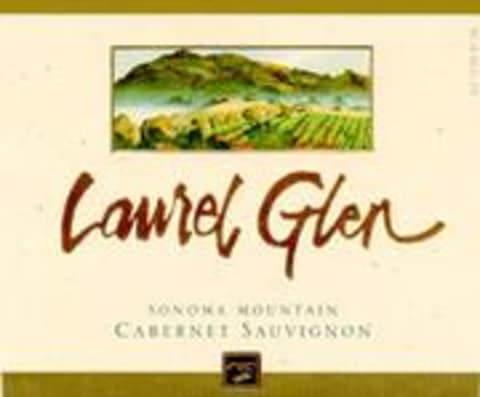 Laurel Glen Sonoma Mountain Estate Cabernet Sauvignon 1999
Winemaker Notes
The 1999 Laurel Glen displays a typically dark rim and black, glass-staining, core; on the nose it's unusually open and perfumed, full with mulberries and intriguing tarry notes; in the mouth it's suave and elegant with a very long finish, rich but not cloying. Like all Laurel Glens, this is not an instant gratification wine: a few years' cellaring will serve to unfold its complexities.
The great vintages of Laurel Glen (1985, 86, 90, 92, 94, and 1999) have universally begun 180 days after the first sign of bud break (the average day of bud break is March 21). I discovered this, while puzzling over the fact that despite its unusually late bud break on April 12, 1999 is one of our all-time great vintages. The date of the 1999 harvest? October 12.
Laurel Glen Vineyard, a thousand feet up the slopes of Sonoma Mountain, has long been considered one of the iconic Cabernet vineyards of California. Originally planted in the 1880's, the present-day vineyard was developed in the 1970's by Sonoma wine pioneer Patrick Campbell. The 1st vintage of Laurel Glen Vineyard Cabernet Sauvignon was made in 1981. The vineyard's combination of high altitude, eastern exposure, rocky soils, and small diurnal temperature swings combine to produce very distinctive wines. Despite its small production, the wine has received international acclaim for its exceptional balance, elegance and ability to age gracefully.
CVI825777_1999
Item#
54128