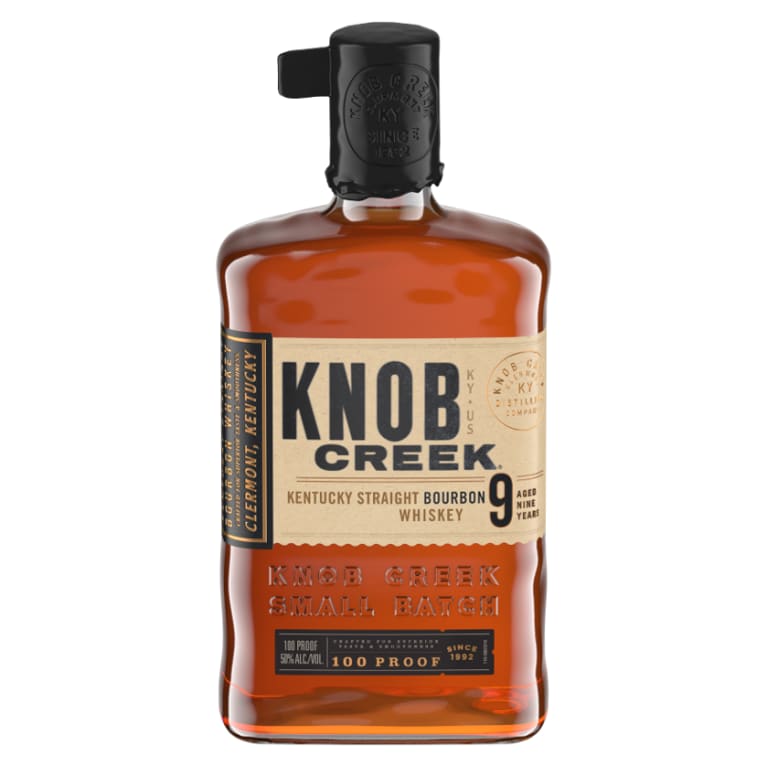 Knob Creek Small Batch Kentucky Straight Bourbon Whiskey
Ships today if ordered in next 8 hours
Distiller Notes
The original that started it all, Knob Creek Kentucky Straight Bourbon Whiskey is still made to exacting standards. Knob Creek is aged to fully draw out the natural sugars in its charred white oak barrels. This exceptional, full-bodied bourbon strikes the senses with an oak aroma, a sweet, woody, full-bodied, almost fruity taste, with a long, rich finish. Created to reflect the flavor, strength, care, and patience that defined whiskey before Prohibition.
Knob Creek is perfect neat or on the rocks with one or two ice cubes.
Critical Acclaim
All Vintages
Delicious but fiery, this nine-year-old small-batch Bourbon offers deep toffee aromatics and bold flavor. On the palate, look for relatively dry flavors: leather, cedar, dried orange peel. A splash of water softens the profile to bring out more vanilla, honey, even a touch of chocolate.
Knob was one of the first bourbons I had when I started taking whiskey seriously, and it's still a kicker. No-nonsense, flint-hard nose: slickly-polished oak furniture, cinnamon stick, cracked rye, wet cornmeal, hard candies. Bang! A lean whiskey that gets in your mouth and explodes with rye spice and cinnamon candy, a sharp wedge that opens you right up. The finish echoes: oak, a dying fire, clean and almost crisp. Emphatic, bright, and swift. Value Pick
View More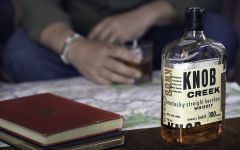 Bourbon whiskey from Knob Creek is carefully crafted in limited quantities & perfectly aged to give the full flavor of bourbon that existed pre-prohibition.
There's no faking full bourbon flavor. It has to be earned. So that's what Knob Creek does in Clermont: they earn it. Knob Creek starts by selecting the finest grains. And they finish by meticulously aging whiskey in white oak barrels with maximum char, for an unmistakable richness and signature sweetness. It's the natural way. And there's just no cheating nature.
Although Bourbon may be produced anywhere in the United States, it is most commonly associated with Bourbon County, Kentucky, where it has been produced since the late 18th century. Made from a mash bill containing at least 51% corn, the Bourbon Whiskey distillate must be aged in new, charred white oak barrels. Bourbon Whiskeys are bottled at eighty proof (40% abv) or higher and cannot contain any added color or flavor. A versatile spirit that can be sipped neat, with water or on the rocks, it also performs nicely added to cocktails like the Old Fashioned.