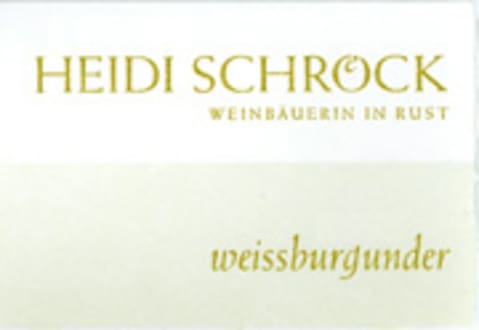 Heidi Schrock Weissburgunder 2006
Ships Mon, Aug 26
Limit
0
bottles
per customer
Winemaker Notes
ELEGANCE: delicate Burgundian bouquet, elegant fruit, mineral structure, multi-layered
"The 2006 Weissburgunder represents an opulent rendition of this variety that positively drips with hazelnut paste, apple jelly, and lemon cream. The alcohol had already passed 14% when Schrock decided to arrest the yeasts and fermentation, leaving nine grams of residual sugar. The texture is very creamy, glycerin-rich, and marked by the lees (which no doubt play a role in buffering the alcohol as well). And yet, despite all that, this wine manages to offer some invigoration and juiciness, thanks to a core of fresh apple and musk melon, a briny, saline note, and a remarkable clarity that comes from perfectly ripe (okay, overripe, but still blemish-free) berries. Even as this warms up in the glass, it preserves its purity. It may prove a bit less versatile at table than in other vintages, but I suspect one could hold on to this for 3-5 years and experience an interesting show."
-Wine Advocate
With vineyards that point towards the southeast and have sunlight from morning till evening. The oldest vineyard was planted in 1955 and the youngest was opened in the Riede Vogelsang area in 2013. (Riede is an Austrian term describing special winegrowing areas.) There is an oversee a rather broad spectrum of grapes, with Welschriesling, Weissburgunder, Grauburgunder, Furmint, Gelber Muskateller, Sauvignon Blanc, Chardonnay, Blaufränkisch and Zweigelt. Many hardworking helpers harvest the grapes exclusively by hand. For the dry white wines, the grapes are de-stemmed and pressed and the wine lees settle overnight. Subsequently, they ferment at 19° to 20°C and then remain on the yeast for some time, which allows them to develop their typical character and style. The red wines are fermented at 29°C and then lie on the skins for about 14 days before being gently pressed. Subsequently, they ripen for 9 months (Zweigelt) or 14 months (Blaufränkisch) in large oak barrels in the wine cellar.
Appreciated for superior wines made from indigenous varieties, Austria should be on the radar of any curious wine drinker. A rather cool and dry wine growing region, this country produces wine that is quintessentially European in style: food-friendly with racy acidity, moderate alcohol and fresh fruit flavors.
Austria's viticultural history is rich and vast, dating back to Celtic tribes with first written record of winemaking starting with the Romans. But the 20th century brought Austria a series of winemaking obstacles, namely the plunder of both world wars, as well as its own self-imposed quality breach. In the mid 1980s, after a handful of shameless vintners were found to have added diethylene glycol (a toxic substance) to their sweet wines to imitate the unctuous qualities imparted by botrytis, Austria's credibility as a wine-producing country was compromised. While no one was harmed, the incident forced the country to rebound and recover stronger than ever. By the 1990s, Austria was back on the playing field with exports and today is prized globally for its quality standards and dedication to purity and excellence.
Grüner Veltliner, known for its racy acidity and herbal, peppery aromatics, is Austria's most important white variety, comprising nearly a third of Austrian plantings. Riesling in Austria is high in quality but not quantity, planted on less than 5% of the country's vineyard land. Austrian Rieslings are almost always dry and are full of bright citrus flavors and good acidity. Red varietal wines include the tart and peppery Zweigelt, spicy and dense Blaufränkisch and juicy Saint Laurent. These red varieties are also sometimes blended.
Approachable, aromatic and pleasantly plush on the palate, Pinot blanc is a white grape variety born out of a mutation of pink-skinned Pinot gris (which was born out of a mutation of Pinot noir) and is perhaps most associated with the Alsace region of France. The variety is also is quite successful in Germany and Austria, where it is known as Weissburgunder. Although its heritage is Burgundian, today it is rarely found there and instead thrives throughout central Europe, especially in the mountainous Alto Adige region of Italy, where it is called Pinot bianco. Fine examples can also be found in Switzerland, Slovenia, Croatia, Serbia, Czech Republic, Slovakia and Hungary. Oregon's Willamette Valley boasts some wonderful examples of Pinot blanc, as do some cooler pockets of California.
In the Glass
Pinot Blanc is typically a full-bodied wine and expresses pleasing aromas of crisp pear, peach, lemon zest, crushed gravel and white flowers. The finest examples can possess a stony minerality and with age can develop intriguing notes of honey, vanilla and almond.
Perfect Pairings
Delicate Pinot Blanc works well with lighter fare such as salads, seafood, chicken or turkey, but is truly at its best with Alsatian pairings like choucrout garnie, onion tarts or the region's soft cheeses like Munster.
Sommelier Secret
Pinot Blanc's delicate aromatics, full body, and moderate acidity make it a great alternative to the world's most popular white wine. Anyone experiencing Chardonnay fatigue and looking to try something new would benefit from giving Pinot blanc a try.
WVWAHS_082_2006
Item#
91698