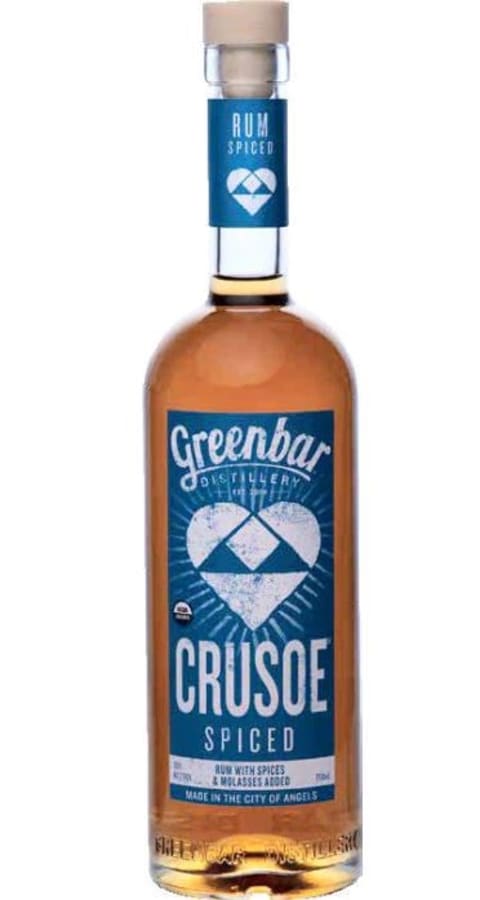 Greenbar Crusoe Spiced Rum
Distiller Notes
Layered baking spices balanced by sweet orange with a caramel fnish.
Proof: 70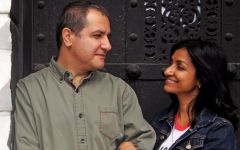 Founded in 2004, Greenbar Distillery is LA's first since Prohibition and one of the first craft distilleries in the U.S. The distillery brings a new standard of flavor to spirits lovers by marrying classic and modern techniques with whole, organic ingredients. By capturing bright, nuanced flavor, you get drinks that deliver more joy in every sip.
Way back when, Melkon Khosrovian was inspired to create infused spirits that his fiance, Litty Mathew would find more palatable than the harsh liquor served during his Armenian family celebrations— a tall task as Litty is a gourmet at heart.
Through relentless research and experimentation, the two began to innovate the art of extracting and capturing clean, rich flavors from organic ingredients. Legend of their concoctions grew and, eventually, led them to create Greenbar Distillery.
From pirate life on the open sea to Caribbean island paradises, perhaps no other spirit evokes such a romantic history as Rum. Made through fermentation and distillation of molasses or the fresh-pressed juice of sugar cane, Rums range from 20% to over 70% alcohol and come in a variety of tones from clear to dark. Highest quality Rums are generally produced in pot stills and aged in wood, while less expensive Clear or "White" Rums are produced in column stills and bottled without barrel aging. Naturally, Rums form the base of tropical cocktails like Daquiris and Mojitos.