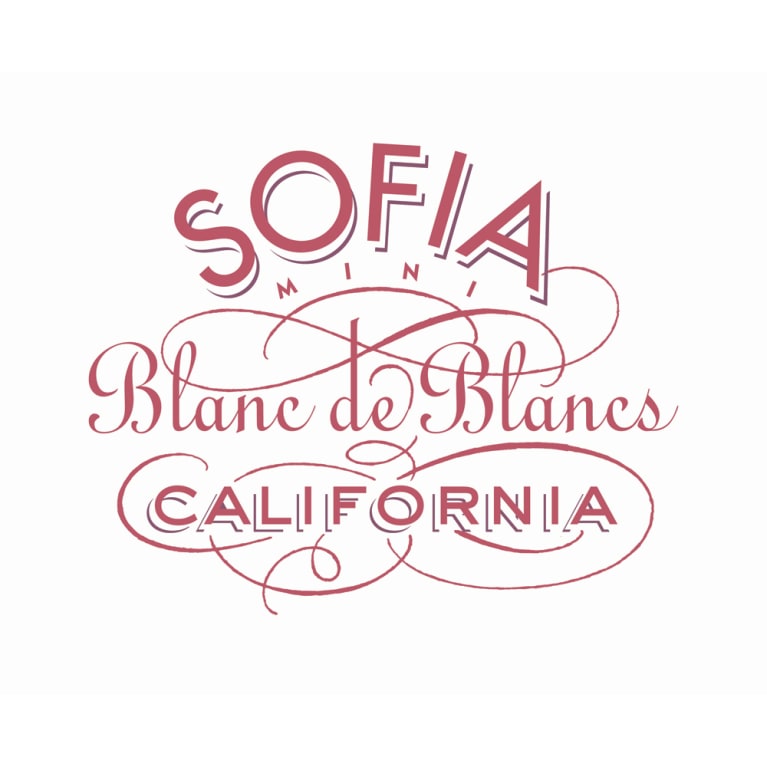 Francis Ford Coppola Sofia Mini Blanc de Blancs 4-Pack
Out of Stock

(was $16.99)
Winemaker Notes
Size: 187ml, four Sofia Minis cans of Sophia Blanc de Blancs to a pack
A distinctive blend as unconventional as the woman who inspired it, Mini is for the impromptu, impetuous, live passionately for the moment kind of person. The kind of person who lives like there is no tomorrow!
The Sofia Blanc de Blancs bursts with rich pear, honeysuckle, and exotic passion fruit aromas. Crisp apple, melon, and juicy tangerine flavors fill the palate, with notes of bright lemon and honey evident on the refreshing, mouth-tingling finish.
Pairs well with buttermilk fried chicken and fruit tart with lemon custard.
Blend: 70% Pinot Blanc, 20% Sauvignon Blanc, 10% Muscat Cannelli
Francis Ford Coppola Winery, re-opened in July 2010, is the latest venture from Francis Ford Coppola, whose passion for wine, food and adventure is nowhere more evident than in this new production – a winery resort located in the heart of Alexander Valley, California. Among the many attractions at the property, Francis Ford Coppola Winery features a wine tasting bar, two restaurants, swimming pools, a movie gallery, a performing arts pavilion and a park area with game tables and bocce courts.
Francis puts it best, saying the winery is meant to be "a wine wonderland, a park of pleasure where people of all ages can enjoy all the best things in life – food, wine, music, dancing, games, swimming and performances of all types. A place to celebrate the love of life."
A geographic and climatic paradise for grape vines, Monterey is a part of the greater Central Coast AVA and contains within it five smaller sub-appellations, including Arroyo Seco, San Lucas, San Bernabe, Hames Valley and the famous Santa Lucia Highlands. The climate is relatively warm but tempered by cool, coastal winds, allowing the regions in Monterey County an exceptionally long growing season. Bud break often happens two weeks sooner and harvest tends to be two weeks later compared to other surrounding regions.
Monterey's coastal side, where the cooling ocean fog allows grapes to develop a perfect sugar-acid balance, excels in the production of Chardonnay, Pinot Noir and Riesling. Warmer, inland subzones are home to fleshy, concentrated and full-bodied reds like Cabernet Sauvignon, Merlot and Zinfandel.
Chardonnay, covering about 40% of vineyard acreage, is the most widely planted grape in all of Monterey County.
A term typically reserved for Champagne and Sparkling Wines, non-vintage or simply "NV" on a label indicates a blend of finished wines from different vintages (years of harvest). To make non-vintage Champagne, typically the current year's harvest (in other words, the current vintage) forms the base of the blend. Finished wines from previous years, called "vins de reserve" are blended in at approximately 10-50% of the total volume in order to achieve the flavor, complexity, body and acidity for the desired house style. A tiny proportion of Champagnes are made from a single vintage.
There are also some very large production still wines that may not claim one particular vintage. This would be at the discretion of the winemaker's goals for character of the final wine.