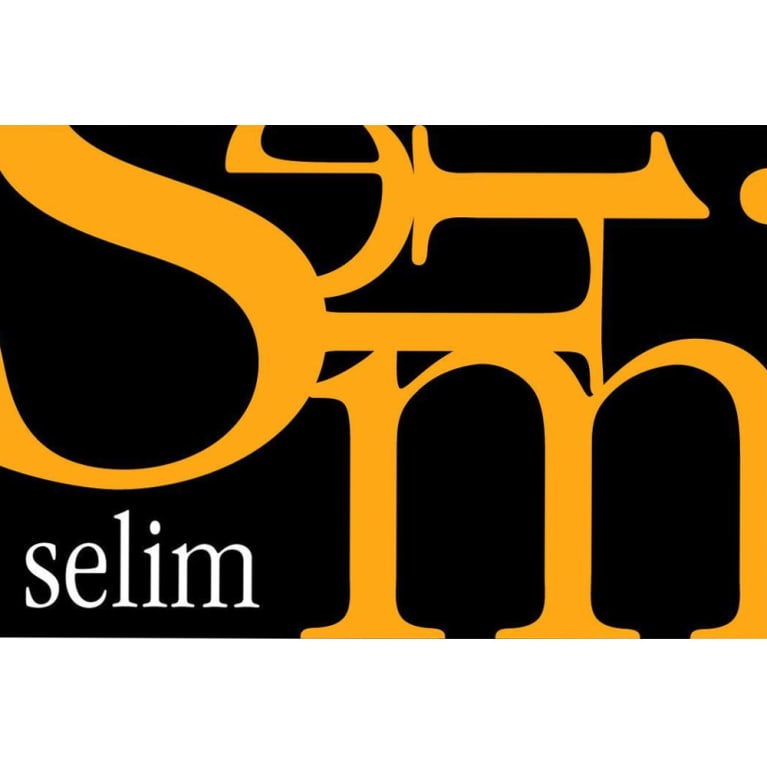 D'orta De Conciliis Selim
Non-Vintage Sparkling Wine
from
Campania, Italy
Ships Sun, Nov 25
Limit
0
bottles
per customer
Add to Cart
Limit Reached
Winemaker Notes
Flavors of orange blossom and green apple with a refreshing crisp finish. In the high-altitude hilltops of Campania's coast, year-round warm breezes make a wine that's full-bodied and fruit-forward.
Critical Acclaim
All Vintages
Named for jazz trumpeter Miles Davis, Selim blends fiano, aglianico and barbera into a cool and gentle sparkler. The fizz carries scents of apples and flowers, the flavors delivered pleasantly dry without being austere. Sweet, fragrant fruit comes up in the end to make this a clean aperitif.
View More
D'Orta & De Conciliis is a joint project of the three De Conciliis siblings (from Viticoltori De Conciliis) and Vincenzo D'Orta. It was conceived from the beginning as a "no compromises" winery. They farm everything biodynamically, and they don't make any wine in sub-standard vintages. Otherwise, the philosophy is the same as for Viticoltori De Conciliis : (1) Respect nature, respect the land. (2) Respect the culture of the area – what Bruno De Conciliis calls "the rhythm of life". Every area expresses its own material culture – not only what people eat and drink, but the local relationship of humans to the earth. (3) Respect the people who do the work. D'Orta & De Conciliis is located in one of the poorest areas of Campania. Part of their effort is to re-hire workers, pay them a real wage, and guarantee them year-round work.
A winemaking renaissance is underfoot in Campania as more and more small, artisan and family-run wineries redefine their style with vineyard improvements and cellar upgrades. The region boasts a cool Mediterranean climate with extreme coastal, as well as high elevation mountain terroirs. It is cooler than one might expect in Campania; the region usually sees some of the last harvest dates in Italy.
Just south of Mount Vesuvio, the volcanic and sandy soils create aromatic and fresh reds based on Piedirosso and whites, made from Coda di Volpe and Falanghina. Both reds and whites go by the name, Lacryma Christi, meaning the "tears of Christ." South of Mount Vesuvio, along the Amalfi Coast, the white varieties of Falanghina and Biancolella make fresh, flirty, mineral-driven whites, and the red Piedirosso and Sciasinoso vines, which cling to steeply terraced coastlines, make snappy and ripe red wines.
Farther inland, as hills become mountains, the limestone soil of Irpinia supports the whites Fiano di Avellino, Falanghina and Greco di Tufo as well as the most-respected red of the south, Aglianico. Here the best and most age-worthy examples come from Taurasi.
Farther north and inland near the city of Benevento, the Taburno region also produces Aglianico of note—called Aglianico del Taburno—on alluvial soils. While not boasting the same heft as Taurasi, these are also reliable components of any cellar.
Equal parts festive and food-friendly, sparkling wine is beloved for its lively bubbles and appealing aesthetics. Though it is often thought of as something to be reserved for celebrations, sparkling wine can be enjoyed on any occasion—and might just make the regular ones feel a bit more special. Sparkling wine is made throughout the world, but can only be called "Champagne" if it comes from the Champagne region of France. Other regions have their own specialties, like Prosecco in Italy and Cava in Spain. Sweet or dry, white or rosé (or even red!), lightly fizzy or fully sparkling, there is a style of bubbly wine to suit every palate.
The bubbles in sparkling wine are formed when the base wine undergoes a secondary fermentation, trapping carbon dioxide inside the bottle or fermentation vessel. Champagne, Cava and many other sparkling wines (particularly in the New World) are made using the "traditional method," in which the second fermentation takes place inside the bottle. With this method, dead yeast cells remain in contact with the wine during bottle aging, giving it a creamy mouthful and toasty flavors. For Prosecco, the carbonation process occurs in a stainless steel tank to preserve the fresh fruity and floral aromas preferred for this style of wine.