Charles Heidsieck Brut Reserve (Degorgement 2009)
Out of Stock

(was $51.97)
Winemaker Notes
With 40% of reserve wines, the blend offers a complex, voluptuous nose with notes of freshly baked brioche and the richness of toasted notes and sun-drenched fruits - mango, apricot and greengage plum- along with atouch of dried fruits, pistachio and almond. The meticulous selection of crus ensures the delicious and sophisticated harmony of this champagne.
The texture is reminiscent of a crisp layer of nougatine on a velvety cream pastry filled with plump, red plums and ripe cherries. The reserve wines, some dating back more than 15 years, give the wine lushness. The depth of the two-thousand year old chalk cellars where the wine matures offer a touch of praline along with glazed notes and vanilla. A golden champagne, with persistent effervescence. A nose that is both complex and delicious.
Critical Acclaim
All Vintages
Charles "Champagne Charlie" Heidsieck was one of the first to recognize the importance of the U.S. as a Champagne market-the rest is history. Long, bright, toasty and yeasty; stunning.
The Charles Heidsieck Brut Reserve Champagne exhibits tremendous complexity. The wine, with its extended aging of more than 36 months, and its use of 40% reserve wines, is built to be formidable on all fronts. Fully-textured, the long and lively finish makes this bubbly complete and memorable. Drinks very well now. (Tasted: September 26, 2016, San Francisco, CA)
This vibrant version shows a range of toasted brioche, baked cherry, crystalized honey, grated ginger and coconut flavors, remaining light-footed and lively throughout. Beautifully balanced, with a lasting, mouthwatering finish.
This ripe Champagne is deliciously balanced between the rich white fruits and good acidity. Zingy texture gives it a crisp edge. Full, fruity and with the ability to age, it is ready to drink. Editors' Choice.
Based on the 2014 vintage, complemented by fully 40% old reserve wines, the new release of Charles Heidsieck's NV Brut Réserve was disgorged earlier this year. It's showing very well, opening up in the glass with notes of green apple, dried white flowers, pear, candied peel and walnuts. On the palate, the wine is medium to full-bodied, deep and layered, with a textural attack and a racier, tighter-knit core than either the 2012- or 2010-base renditions, displaying good concentration and underlying richness. This is a bottling that continues to punch above its weight and which both merits and rewards a few years in the cellar before opening. Rating: 92+
A rich style based on 40 percent reserve wines, this is substantial and elegant at once. Scents of orange blossoms and honey add to the wine's impression of richness, while firm acidity keeps it structured. It has the fine abrasion of limestone to take on any roast shellfish.
View More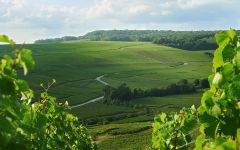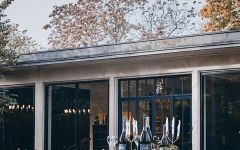 From the very start, the wines of Charles Heidsieck managed to seduce the royal courts of Europe. Today, the House's wines are awarded the highest accolades by professional juries across the world. The quantity of medals and trophies regularly earned by Charles Heidsieck is simply extraordinary. The winemaking team has been awarded the "Winemaker of the Year" trophy nine times by the UK International Wine Challenge.
Régis Camus joined Charles Heidsieck in 1994 and has been the head winemaker of the House since 2002. This meticulous and passionate professional likes to keep an eye on everything: the state of the vineyards, the selection of the grapes, their pressing and their vinification, cru by cru, in individual vats. His mission is to perpetuate the Charles Heidsieck style, reflecting the richness of the Champagne region.
Associated with luxury, celebration, and romance, the region, Champagne, is home to the world's most prized sparkling wine. In order to bear the label, 'Champagne', a sparkling wine must originate from this northeastern region of France—called Champagne—and adhere to strict quality standards. Made up of the three towns Reims, Épernay, and Aÿ, it was here that the traditional method of sparkling wine production was both invented and perfected, birthing a winemaking technique as well as a flavor profile that is now emulated worldwide.
Well-drained, limestone and chalky soil defines much of the region, which lend a mineral component to its wines. Champagne's cold, continental climate promotes ample acidity in its grapes but weather differences from year to year can create significant variation between vintages. While vintage Champagnes are produced in exceptional years, non-vintage cuvées are produced annually from a blend of several years in order to produce Champagnes that maintain a consistent house style.
With nearly negligible exceptions, . These can be blended together or bottled as individual varietal Champagnes, depending on the final style of wine desired. Chardonnay, the only white variety, contributes freshness, elegance, lively acidity and notes of citrus, orchard fruit and white flowers. Pinot Noir and its relative Pinot Meunier, provide the backbone to many blends, adding structure, body and supple red fruit flavors. Wines with a large proportion of Pinot Meunier will be ready to drink earlier, while Pinot Noir contributes to longevity. Whether it is white or rosé, most Champagne is made from a blend of red and white grapes—and uniquely, rosé is often produce by blending together red and white wine. A Champagne made exclusively from Chardonnay will be labeled as 'blanc de blancs,' while ones comprised of only red grapes are called 'blanc de noirs.'
A term typically reserved for Champagne and Sparkling Wines, non-vintage or simply "NV" on a label indicates a blend of finished wines from different vintages (years of harvest). To make non-vintage Champagne, typically the current year's harvest (in other words, the current vintage) forms the base of the blend. Finished wines from previous years, called "vins de reserve" are blended in at approximately 10-50% of the total volume in order to achieve the flavor, complexity, body and acidity for the desired house style. A tiny proportion of Champagnes are made from a single vintage.
There are also some very large production still wines that may not claim one particular vintage. This would be at the discretion of the winemaker's goals for character of the final wine.