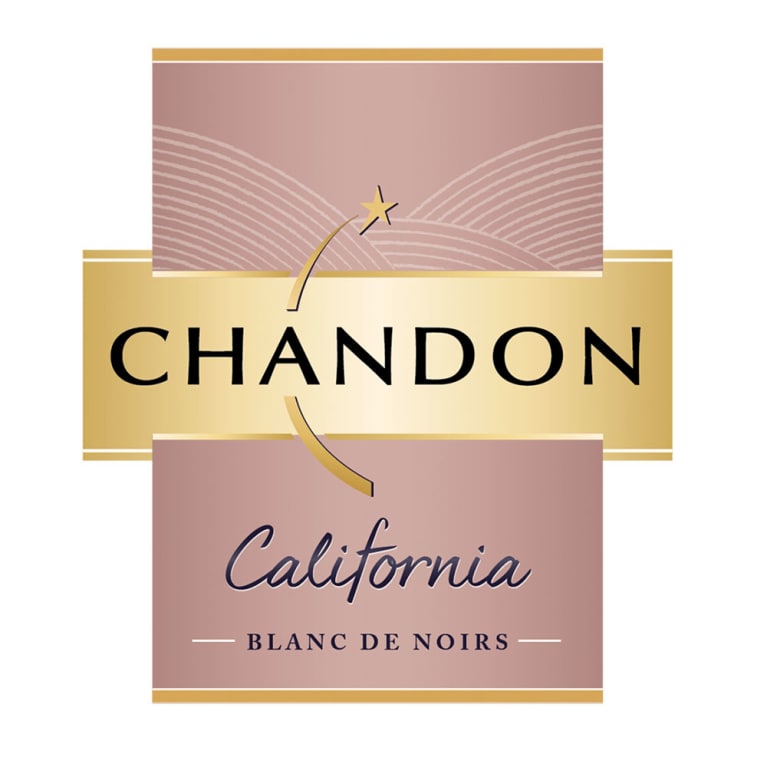 Chandon Blanc de Noirs
Ships Tue, Mar 3
Limit
0
bottles
per customer
Winemaker Notes
This Carneros-designated Blanc de Noirs has a delicate copper color and fruit aromas of strawberry and cherry overlaid with warm cocoa from Pinot Noir. Its softer cousin Pinot Meunier contributes a warm spice, almost clove character with overtones of orange peel and freshly baked bread. To enhance this Cuvee 391, wines from the 1991 vintage were blended with selected 'vin de reserve' held back from previous years. 1991 was characterized by cool conditions during maturation and harvest, critical to flavor development for sparkling wine. Three years of aging lends this wine breadth and body, while retaining its freshness and fruitiness. The balance is stylishly crisp, reflecting the Carneros region's full ripe flavors.
Critical Acclaim
All Vintages
COMMENTARY: I have found the Chandon Blanc de Noirs to be a very consistent and excellent sparkling wine. Having tasted it since its inception in the mid-1970s, I have enjoyed it with a wide variety of foods choices as well as occasions. And now there is a change and Pauline Lhote—who "at age 14 told her parents she wanted to be a winemaker, and specifically that she wanted to make sparkling wine" -an excerpt from her bio from the winery's website. Everything seems to be changing with the times. This wine is fresher, zesty, and reflects the lighter style of foods that have become the trend. Now at 34 Lhote is re-making the Chandon Blanc de Noirs, and it is quite stunning. TASTING NOTES: This wine is fresh and bright. Its aromas and flavors of wild strawberries, bright cherries, and just a hint of yeastiness should pair it well with fresh salmon sushi, steamed Dungeness crab accented with cherry tomatoes, or lightly-seared sea scallops. (Tasted: December 20, 2018, San Francisco, CA)
Made from 93% Pinot Noir and 7% Pinot Meunier, this is a lovely sparkling wine, rounded and layered with moderate acidity. The flavors dance around aspects of wild strawberry, raspberry and melon, with a lasting tease of hazelnut.
View More
Chandon California is Born French, Raised in California
Born in 1973 from the sparkling connection between two pioneers, and raised among the peaks and valleys of the golden state of California, we are Chandon California. The vision of our founders? To make the very best Californian sparkling wine possible. Vibrant, fresh, approachable, Chandon California uses the same three noble grape varieties used in Champagne (Chardonnay, Pinot Noir and Meunier), but our grapes enjoy the sunnier Californian climate, resulting in flavor that is more fruit-forward. We invite you to grab your squad, pop a bottle, and discover more.
Known for elegant wines that combine power and finesse, Carneros is set in the rolling hills that straddle the southernmost parts of both Sonoma and Napa counties. The cooling winds from the abutting San Pablo Bay, combined with lots of midday California sunshine, create an ideal environment for producing wines with a perfect balance of crisp acidity and well-ripened fruit.
This cooler pocket of California lends itself to growing Pinot Noir, Chardonnay and Syrah. Carneros is an important source of sparkling wines made in the style of Champagne as well.
A term typically reserved for Champagne and Sparkling Wines, non-vintage or simply "NV" on a label indicates a blend of finished wines from different vintages (years of harvest). To make non-vintage Champagne, typically the current year's harvest (in other words, the current vintage) forms the base of the blend. Finished wines from previous years, called "vins de reserve" are blended in at approximately 10-50% of the total volume in order to achieve the flavor, complexity, body and acidity for the desired house style. A tiny proportion of Champagnes are made from a single vintage.
There are also some very large production still wines that may not claim one particular vintage. This would be at the discretion of the winemaker's goals for character of the final wine.