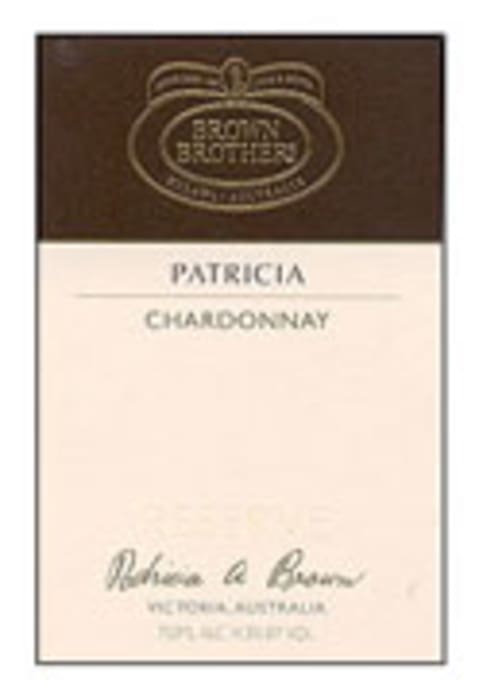 Brown Brothers Chardonnay 2002
Winemaker Notes
The grapes for this wine were sourced from vineyards throughout Victoria, including the Brown Brothers' Banksdale (elevation 1,400 feet) and Whitlands (elevation 2,400 feet) vineyards. Both are located in the foothills of the Victorian Alps and experience cool ripening conditions
At a time when several leading Australian wineries have been taken over by multinational corporations, Brown Brothers, one of the country's oldest, wine producers, remains family owned and operated. Four generations of wine-producing Browns, long admired for their top quality varietal wines, have not rested on their laurels. Without compromising its heritage or experience, the Brown family continues to embrace an innovative approach in all it does.
At Brown Brothers, located in northeast Victoria, mainland Australia's most southern wine region, the focus has always been on the winery's roots and the quality in the bottle. This philosophy is embodied in the company's motto "Nothing but the wine."
Brown Brothers owns 1,450 acres of vineyards and sources its grapes from five sites situated across a variety of climate, terrain and soil. These vineyards range from cool, high altitude areas to warm, dry valleys, allowing the winery to identify the perfect microclimate in which to nurture each varietal.
In 1989, Brown Brothers launched its pioneering Kindergarten Winery to mark the 100th anniversary of the family's first vintage. An enologist's dream, this state-of-the-art mini-winery is devoted to developing new viticultural techniques, enabling the winemaking team to experiment with several small batches of different grape varieties from various vineyard sites.
WIN108970_2002
Item#
80732