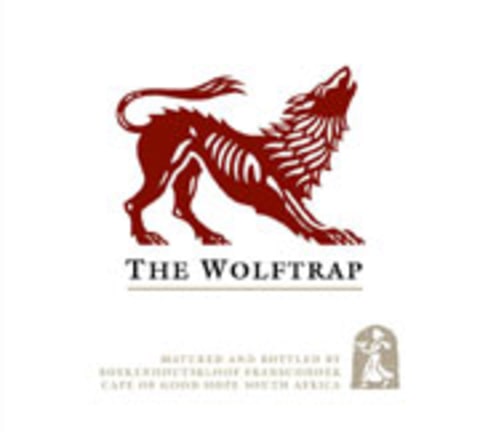 Boekenhoutskloof The Wolftrap 2004
Out of Stock

(was $12.99)
Winemaker Notes
Wolftrap is a spicy, aromatic, red blend that has been French oak matured. The name is a tribute to the pioneers who in the early days of the Cape erected a wolf trap at Boekenhoutskloof. To date, no wolf either real or mystical has been seen in the valley.
Boekenhoutskloof was established in 1776. Located in the furthest corner of the beautiful Franschhoek Valley, the farm's name means "ravine of the Boekenhout" (pronounced Bookn-Howed). The Boekenhout is an indigenous Cape Beech tree greatly prized for furniture making. In 1993 the farm and homestead was bought and restored and a new vineyard planting program was established that now includes Syrah, Cabernet Sauvignon, Cabernet Franc, Grenache, Semillon, and Viognier. Today, Marc Kent is the owner, chief winemaker, and driving force behind the dynamic farm. 
The Story of the Seven Chairs
The Boekenhout is an indigenous Cape Beech tree greatly prized for making fine furniture. The Boekenhoutskloof label features seven chairs; amongst them the country-style split splat chair made in the neo-classical style with a shouldered top rail and the thonged seat from the late 18th century. Then there's the Sandveld chair that has two back rails and a thonged seat which made its appearance in the second quarter of the 19th century. The transitional Tulbagh chair was made in the late 18th century; it has a plain back and a shaped top rail with half-round opening. The chairs on the wine labels all pay tribute to the skills of the 18th century craftsmen and their achievements in creating beauty from natural sources, just like the pursuit of fine winemaking.
VBRWOLFTRAP_2004
Item#
83895