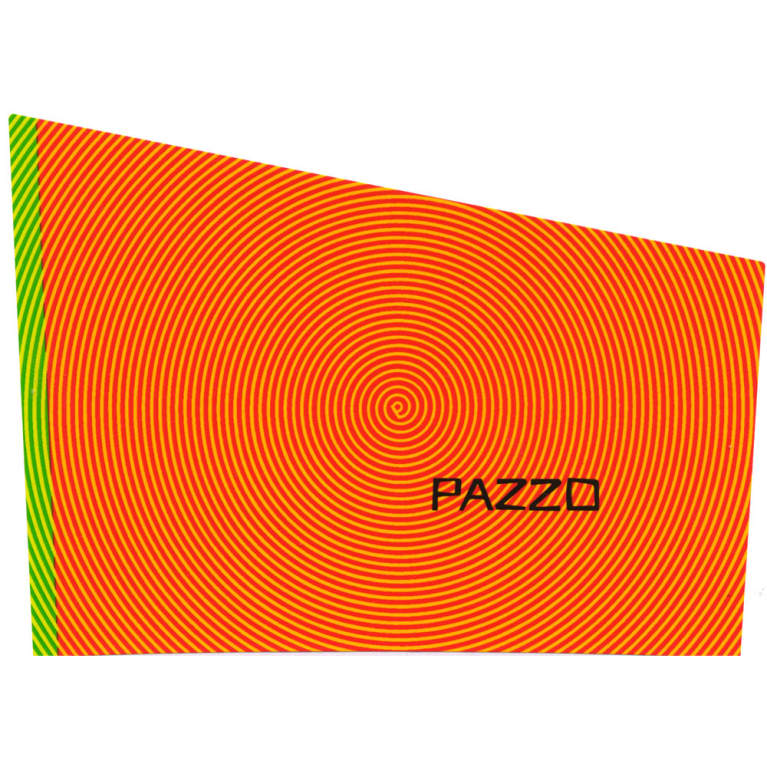 Bacio Divino Pazzo Red Blend 2014
Other Red Blends
from
Napa Valley, California
Currently Unavailable

$38.99
Ships Tomorrow
Limit
0
bottles
per customer
Add to Cart
Limit Reached
Winemaker Notes
Pazzo (crazy in Italian) marries the best features of several varietals to create a unique and sophisticated blend of Sangiovese, along with some of the usual Napa Valley suspects. We source each varietal from different vineyards. This helps to ensure each of the varietals is grown in optimal conditions for its distinct viticultural needs. A finishing touch of Cabernet from our own estate vineyard rounds out the blend and heightens the mid-palate. This aromatically dynamic wine shows off concentrated dark fruits initially, with more subtle notes of roasted herbs, and leather. Rich dark berry fruit with mocha and cocoa tones on the first sip release to an exceptionally rich mouthfeel and a bold tannin structure. 'Delicious' is the word most used to describe Pazzo.
For 25 years and longer, I've had a wine glass molded to my right hand. Today, my head has a permanent tilt from holding my very prominent nose over the alluring aromas and beckoning colors of many of the world's great wines. If I haven't tried every one, I've certainly made it a passion to attempt to taste of them all. Over this third of a lifetime, I've come to know and respect many great wine makers around our little world, and now clearly understand the relationship between an individual's character and his wine. You've read or heard about many of these people - men and women who are born to search for perfection, who scowl at the notion of compromise. These same people channel their character into their wine - their individuality, their uniqueness, their propensity to create rather than to plagiarize. Eminent character seems kindred to noteworthy wines...
Being so motivated, I longed to create a distinctive, noble wine. In the California tradition of working with the new to improve the traditional, I looked to achieve a way of broadening the distinctly majestic flavors and aromas of the king of Napa Valley's varietals, Cabernet Sauvignon. Over the years I've had the opportunity to experiment with various lots of Cabernet, and I eventually settled on the hillside fruit from Ahollinger vineyards in the Mount Veeder area. This vineyard produces a bold and expressive, yet elegant wine. In 1992, we discovered the Sangiovese fruit of Cal Showket in the Oakville appellation, and were literally overwhelmed by the intensity of what resulted in our first crush in 1993. To embellish the color and acid levels of the Sangiovese, we crushed and macerated this fruit with one and a half tons of the best Petite Syrah fruit I had ever sampled.
As time aged each of these wines, and molded their individual character, I was able to determine a blend that married the elegant, yet rich and softly oaked Cabernet with the Sangiovese's long and linear tannins, at the same time elevating the cherry, berry Sangiovese fruit to a pronounced level. The resulting wine showed that a whole could be greater than it's individual parts. And so...'Bacio Divino', a divine kiss, was born.
Undoubtedly proving its merit over and over, and in a short span of time, Napa Valley is a relative newcomer in the world of prestigious red wine regions. While the 1960s brought a few determined growers to the valley, by the 1970s Napa Valley already had shown the world its ability to compete head-to-head with the esteemed region of Bordeaux. The victory of the Stag's Leap Wine Cellars 1973 Cabernet Sauvignon in the 1976 Judgement of Paris, followed by Robert Parker's 100-point perfect score awarded to the Groth 1985 Cabernet Sauvignon brought plenty of acclaim to the valley.
Though Cabernet Sauvignon undoubtedly still dominates Napa Valley in every way, covering half of the land under vine, commanding the highest prices per ton and enjoying plenty of recognition, other red varieties certainly thrive here as well. Important but often overlooked include Merlot, and other Bordeaux varieties well-regarded for single varietal wines or for their blending capacities. Very old vine Zinfandel still exists in the valley and in its mountain appellations, representing an important historical stronghold for the region. Pinot noir can be produced but mainly in the cooler southern parts of the valley close to the San Pablo Bay.
What makes Napa such an amazing place for the production of red wines? Mainly it is a combination of ideal weather patterns and incredible soil variations. A balance of hot days and cool nights from the cool moist air of the San Pablo Bay or elevation, or both, allows even and slow ripening of its grapes. Furthermore the valley and its more mountainous sub appellations claim over 100 soil variations including layers of volcanic, gravel, sand and silt—all ideal for world-class red wine production.
UFUBDV_01_14_2014
Item#
211666