Auchentoshan Three Wood Single Malt Scotch Whisky
Out of Stock

(was $89.99)
Distiller Notes
2021 San Francisco World Spirits Competition Gold Medal Winner
This award-winning Auchentoshan has been matured in three different cask types.From American Bourbon to Spanish Oloroso Sherry - and finally Pedro Ximenez Sherry casks - this is a rich, complex whisky with toffee and sherry flavors.Three Wood makes a cracking Auchentoshan & Ale, a mean Old Fashioned and a damn fine dram.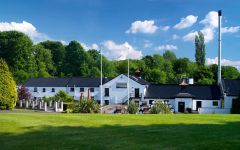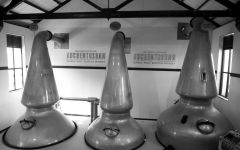 Born in Glasgow, raised in cities everywhere. They believe that the world doesn't need another single malt scotch whisky. Sure, they make a great one in the most beautiful place in Scotland. But that place is more tarmac than tartan. And they're anything but traditional. Just like the city around them - and the world beyond that - they thrive on change.
"A good gulp of hot Scotch Whisky at bedtime–it's not very scientific, but it helps!"
Alexander Fleming, Scottish inventor of penicillin, prescribed it as a cure for the common cold. Today Single Malt Scotch Whiskies are prized by enthusiasts and aficionados the world over for their rarity, age and complexity. By definition these must be produced in Scotland from a single distillery and made entirely from malted barley, using a pot still. The appearance, aroma and flavor of a Single Malt Scotch Whisky can vary widely depending on whether it was produced in the Highlands, Lowlands Islands, Speyside, Islay or Campbelltown regions.