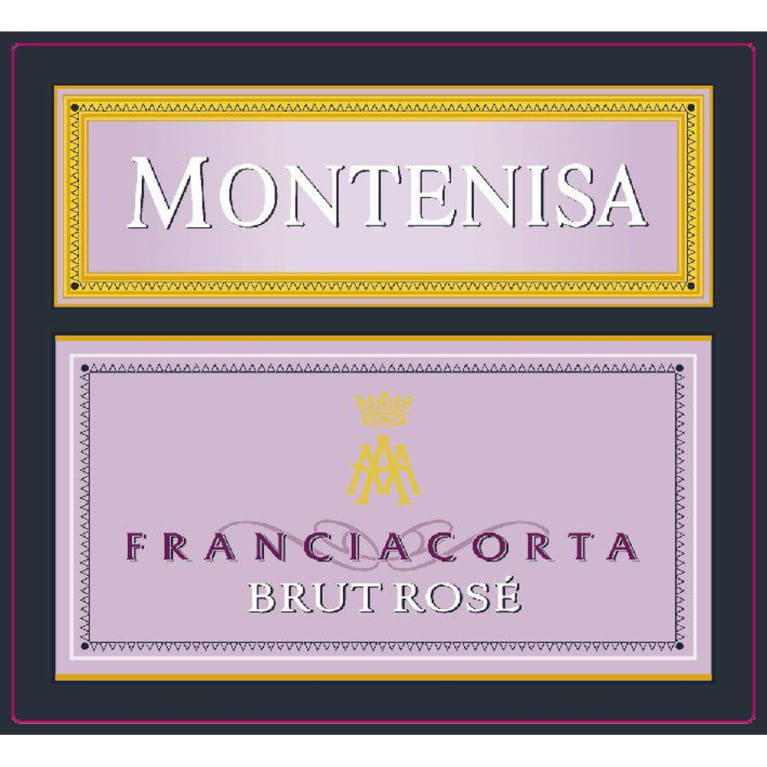 Antinori Montenisa Franciacorta Rose
Out of Stock

(was $43.99)
Winemaker Notes
Rosy pink colour, creamy foam with subtle, lingering perlage. Vibrant, complex, unusual aroma echoing the particular features of the grape. Full-bodied and complex on the palate with an especially tangy, well-balanced flavor.
100% Pinot Nero.
Critical Acclaim
All Vintages
This is a dry and bright rosé sparkling wine with orange peel, strawberries and lemon undertones. Medium to full body, crisp acidity and a long and flavorful finish. Delicious aftertaste. Lovely pure pinot noir. Drink now.
In 1999, the Conti Maggi family of Montenisa established a joint venture with Marchesi Antinori to produce sparkling wine. This 100 percent pinot noir rosé is light pink in color, with scents of strawberry and rose. The secondary fermentation in bottle brought out a complex balance of crushed wheatberry toastiness and fruit. It's as pink as prawns, and would match them well. Ste. Michelle Wine Estates, Woodinville, WA
View More
The Antinori family has been committed to the art of winemaking for over six centuries since 1385 when Giovanni di Piero Antinori became a member of the "Arte Fiorentina dei Vinattieri," the Florentine Winemaker's Guild. All throughout its history, twenty-six generations long, the Antinori family has managed the business directly making innovative and sometimes bold decisions while upholding the utmost respect for traditions and the environment.
Today, Albiera Antinori is the president of Marchesi Antinori with the continuous close support of her two sisters, Allegra and Alessia, all actively involved in first person in the business. Their father, Marchese Piero Antinori, is the current Honorary President of the company. Tradition, passion, and intuition are the three driving forces that led Marchesi Antinori to establish itself as one of the most important winemakers of elite Italian wine. The company is one of the Founding Members of the "Associazione Marchi Storici d'Italia," an association for the protection, support and promotion of Italian historical brands. 
The family's historical heritage lies in their estates in Tuscany and Umbria, however over the years they have invested in many other areas, both in Italy and abroad, well known for producing high quality wine, opening new opportunities to appreciate and develop unique new terroirs with great winemaking potential. Each vintage, each plot of land, each new idea to be advanced is a new beginning, a new pursuit for achieving higher quality standards. As Marchese Piero loves to say "Ancient family roots play an important part in our philosophy but they have never hindered our innovative spirit."
Containing an exciting mix of wine producing subregions, Lombardy is Italy's largest in size and population. Good quality Pinot noir, Bonarda and Barbera have elevated the reputation of the plains of Oltrepò Pavese. To its northeast in the Alps, Valtellina is the source of Italy's best Nebbiolo wines outside of Piedmont. Often missed in the shadow of Prosecco, Franciacorta produces collectively Italy's best Champagne style wines, and for the fun and less serious bubbly, find Lambrusco Mantovano around the city of Mantua. Lugana, a dry white with a devoted following, is produced to the southwest of Lake Garda.
What are the different types of sparkling rosé wine?
Rosé sparkling wines like Champagne, Prosecco, Cava, and others make a fun and festive alternative to regular bubbles—but don't snub these as not as important as their clear counterparts. Rosé Champagnes (i.e., those coming from the Champagne region of France) are made in the same basic way as regular Champagne, from the same grapes and the same region. Most other regions where sparkling wine is produced, and where red grape varieties also grow, also make a rosé version.
How is sparkling rosé wine made?
There are two main methods to make rosé sparkling wine. Typically, either white wine is blended with red wine to make a rosé base wine, or only red grapes are used but spend a short period of time on their skins (maceration) to make rosé colored juice before pressing and fermentation. In either case the base wine goes through a second fermentation (the one that makes the bubbles) through any of the various sparkling wine making methods.
What gives rosé Champagne and sparkling wine their color and bubbles?
The bubbles in sparkling wine are formed when the base wine undergoes a secondary fermentation, which traps carbon dioxide inside the bottle or fermentation vessel. During this stage, the yeast cells can absorb some of the wine's color but for the most part, the pink hue remains.
How do you serve rosé sparkling wine?
Treat rosé sparkling wine as you would treat any Champagne, Prosecco, Cava, and other sparkling wine of comparable quality. For storing in any long-term sense, these should be kept at cellar temperature, about 55F. For serving, cool to about 40F to 50F. As for drinking, the best glasses have a stem and a flute or tulip shape to allow the bead (bubbles) and beautiful rosé hue to show.
How long do rosé Champagne and sparkling wine last?
Most rosé versions of Prosecco, Champagne, Cava or others around the "$20 and under" price point are intended for early consumption. Those made using the traditional method with extended cellar time before release (e.g., Champagne or Crémant) can typically improve with age. If you are unsure, definitely consult a wine professional for guidance.
SWS138003_NV_0
Item#
133187