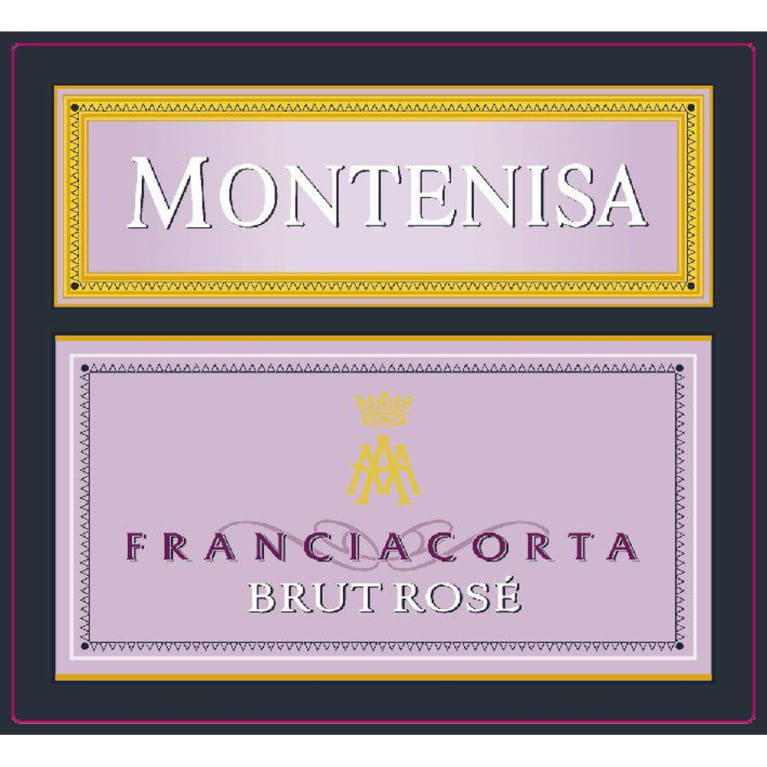 Antinori Montenisa Franciacorta Rose
Ships Mon, Feb 3
Limit
0
bottles
per customer
Winemaker Notes
Rosy pink colour, creamy foam with subtle, lingering perlage. Vibrant, complex, unusual aroma echoing the particular features of the grape. Full-bodied and complex on the palate with an especially tangy, well-balanced flavor.
100% Pinot Nero.
Critical Acclaim
All Vintages
This is a dry and bright rosé sparkling wine with orange peel, strawberries and lemon undertones. Medium to full body, crisp acidity and a long and flavorful finish. Delicious aftertaste. Lovely pure pinot noir. Drink now.
In 1999, the Conti Maggi family of Montenisa established a joint venture with Marchesi Antinori to produce sparkling wine. This 100 percent pinot noir rosé is light pink in color, with scents of strawberry and rose. The secondary fermentation in bottle brought out a complex balance of crushed wheatberry toastiness and fruit. It's as pink as prawns, and would match them well. Ste. Michelle Wine Estates, Woodinville, WA
View More
The Antinori family of Florence, one of the world's oldest and most distinguished wine producers, has lived in Tuscany since the 14th century and celebrated its 625th anniversary as wine makers in 2010. The current company president, Marchese Piero Antinori, believes in the tradition that the primary role of wine is to accompany food and enhance the dining experience. In Florence, the Antinori family has led a "Renaissance" in Italian wine making by combining long traditions, a love of authenticity and a dynamic innovative spirit.
Containing an exciting mix of wine producing subregions, Lombardy is Italy's largest in size and population. Good quality Pinot noir, Bonarda and Barbera have elevated the reputation of the plains of Oltrepò Pavese. To its northeast in the Alps, Valtellina is the source of Italy's best Nebbiolo wines outside of Piedmont. Often missed in the shadow of Prosecco, Franciacorta produces collectively Italy's best Champagne style wines, and for the fun and less serious bubbly, find Lambrusco Mantovano around the city of Mantua. Lugana, a dry white with a devoted following, is produced to the southwest of Lake Garda.
What are the different types of Champagne and sparkling wine?
Beloved for its lively bubbles, sparkling wine is the ultimate beverage for any festivity, whether it's a major celebration or a mere merrymaking of nothing much! Sparkling wine is made throughout the winemaking world, but only can be called "Champagne" if it comes from the Champagne region of France and is made using what is referred to as the "traditional method." Other regions have their own specialties—Crémant in other parts of France, Cava in Spain and Prosecco in Italy, to name a few. New World regions like California, Australia and New Zealand enjoy the freedom to make many styles, with production methods and traditions defined locally. In a dry style, Champagne and sparkling wine goes with just about any type of food. Sweet styles are not uncommon and among both dry and sweet, you'll find white, rosé—or even red!—examples.
How is Champagne and sparkling wine made?
Champagne, Crémant, Cava and many other sparkling wines of the world are made using the traditional method, in which the second fermentation (the one that makes the bubbles) takes place inside the bottle. With this method, spent yeast cells remain in contact with the wine during bottle aging, giving it a creamy mouthful, toasted bread or brioche qualities and in many cases, the capacity to age. For Prosecco, the carbonation process usually occurs in a stainless steel tank (before bottling) to preserve the fresh fruity and floral aromas imminent in this style.
What gives Champagne and sparkling wine its bubbles?
The bubbles in sparkling wine are formed when the base wine undergoes a secondary fermentation, which traps carbon dioxide inside the bottle or fermentation vessel.
How do you serve Champagne and sparkling wine?
Ideally for storing Champagne and sparkling wine in any long-term sense, it should be at cellar temperature, about 55F. For serving, cool Champagne and sparkling wine down to about 40F to 50F. (Most refrigerators are colder than this.) As for drinking Champagne and sparkling wine, the best glasses have a stem and flute or tulip shape to allow the bead (bubbles) to show.
How long does Champagne and sparkling wine last?
Most sparkling wines like Prosecco, Cava or others around the "$20 and under" price point are intended for early consumption. Wines made using the traditional method with extended cellar time before release can typically improve with age. If you are unsure, definitely consult a wine professional for guidance.