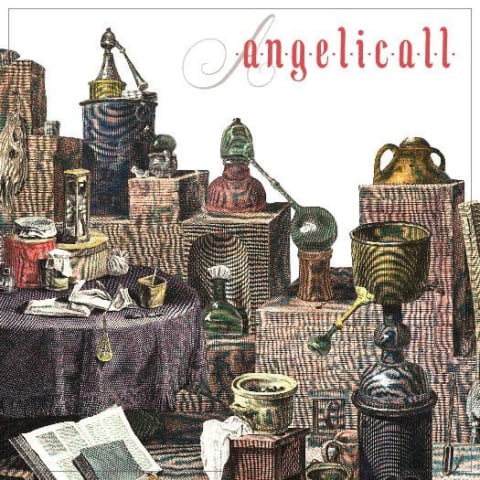 Antica Terra Angelical Rose 2013
Ships Tomorrow
Limit
0
bottles
per customer
Antica Terra is 40-acres of rocky hillside in the Eola-Amity Hills of the Willamette Valley. The first vines were planted here in 1989 in a clearing within the oak savannah. They carefully prepared a place for the plants amid the rock: a fractured mixture of sandstone and alluvium sown with fossilized oyster shells.
The site is dramatic. It's exposed boulders, steeply pitched grades and panoramic views of the surrounding land convey a feeling of imposing scale and intensity. The west wind moves constantly through the vines and the unforgiving afternoon sun shines upon them. But it's what we can't see and feel, those aspects of the site that the vines allude to as they struggle, that make it a remarkable place.
Our oldest vines look like infants. Instead of the gnarled trunks and robust canes one expects from vines planted over two decades ago, ours are spindly and frail. The fruit is diminutive as well. The tiny clusters of thick-skinned berries are less than half the usual size and fit easily in the palm of the hand. The canopy, which struggles to reach the top catch-wire, is incredibly sensitive. The smallest changes in the environment can cause the leaves to turn yellow and fall.
In 2005 when Scott Adelson, John Mavredakis, and Michael Kramer, three friends on a search for land, visited Antica Terra. Over the years, they had collaborated on countless projects but had always dreamed of starting a vineyard together. This was not the first time they had visited a piece of land with this dream in mind, but something was different this time. It's hard to say if it was the subtle breeze from the ocean, the majestic stands of oak, or the fossilized oysters hiding among the boulders, but they knew immediately that this was the property they had been looking for.
The next chapter of our story begins in the midst of a nervous breakdown, after a bout with Malaria, on a small island off the coast of Kenya. It is in this moment, facing the piercing questions of her traveling companion that Maggie Harrison reaches into her heart and the epiphany comes. She states simply "I want to learn how to make wine". Usually, such statements, impetuously thrown about in our youth, have little bearing on what happens next, but not this time.
The simple declaration, and her own tenacity, sends Maggie directly to Ventura County, where she apprentices for eight wonderful and life-changing harvests with Elaine and Manfred Krankl at Sine Qua Non. In 2004 Maggie made plans to strike out on her own and started a small Syrah project called Lillian. These plans also included settling down in Santa Barbara, a place she never intended to leave. Nonetheless, as is usually the case, most plans are in fact, just inaccurate predictions.
When Scott, John and Michael asked her to become the winemaker at Antica Terra she emphatically refused. But the three friends are crafty. They asked Maggie if she would simply take a look at the vineyard and offer her opinion about the qualities of the site. She reluctantly agreed. Twenty six seconds after arriving among the oaks, fossils, and stunted vines she found herself hunched beneath one of the trees, phone in hand, explaining to her husband that they would be moving to Oregon.
Running north to south, adjacent to the Willamette River, the Eola-Amity Hills AVA has shallow and well-drained soils created from ancient lava flows (called Jory), marine sediments, rocks and alluvial deposits. These soils force vine roots to dig deep, producing small grapes with great concentration.
Like in the McMinnville sub-AVA, cold Pacific air streams in via the Van Duzer Corridor and assists the maintenance of higher acidity in its grapes. This great concentration, combined with marked acidity, give the Eola-Amity Hills wines—namely Pinot noir—their distinct character. While the region covers 40,000 acres, no more than 1,400 acres are covered in vine.
Whether it's playful and fun or savory and serious, most rosé today is not your grandmother's White Zinfandel, though that category remains strong. Pink wine has recently become quite trendy, and this time around it's commonly quite dry. Since the pigment in red wines comes from keeping fermenting juice in contact with the grape skins for an extended period, it follows that a pink wine can be made using just a brief period of skin contact—usually just a couple of days. The resulting color depends on grape variety and winemaking style, ranging from pale salmon to deep magenta.
AOT176699_2013
Item#
176699