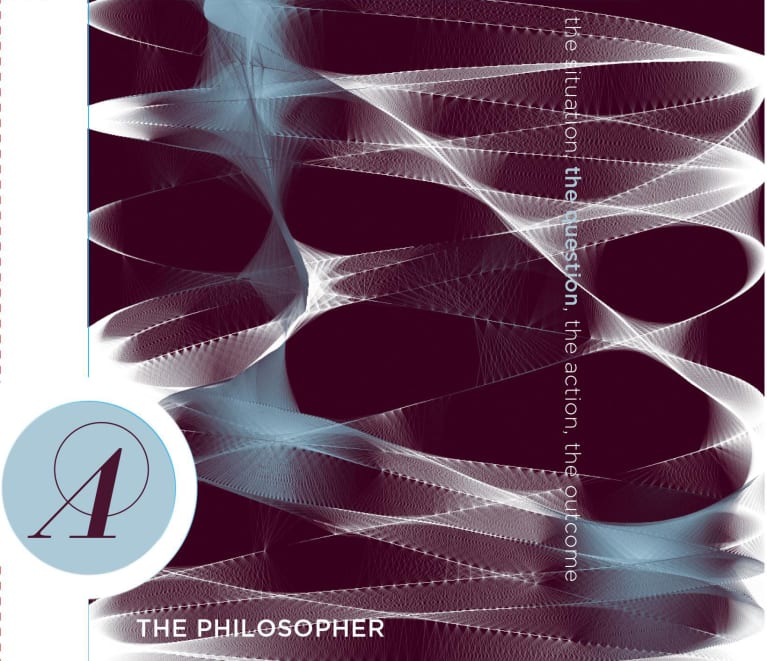 Anarchist Wine Co. The Philosopher 2017
Winemaker Notes
Mysteries of the universe held in a single glass. A contemplation of flavors and textures eluding explanation. Intriguing aromas of blackberry and spice lead into a full-bodied palate, with fig, dried violets, and transcendent notes of blue fruit. Sip after lingering sip, the Gordian Knot loosens, questions become the answer.
Blend: 85% Cabernet Sauvignon, 6% Merlot, 4% Cabernet Franc, 4% Petit Verdot, 1% Petite Sirah
Anarchist Wine Co. is a nod to those with the foresight to observe the situation, the mindfulness to ask the question, the courage to take action and forge the outcome. Throughout history, there have been individuals following this formula. These are the Anarchists we honor and our wines walk a similar path. Blending varietals not usually made together in traditional wine landscape. We carry this mission throughout our wine quality and imagery.
We embrace individuals and events that move and shape the trajectory of human history. The art on each bottle presents a graphic expression of consequence against the landscape of the status quo.
Undoubtedly proving its merit over and over, Napa Valley is a now a leading force in the world of prestigious red wine regions. Though Cabernet Sauvignon dominates Napa Valley, other red varieties certainly thrive here. Important but often overlooked include Merlot and other Bordeaux varieties well-regarded on their own as well as for their blending capacities. Very old vine Zinfandel represents an important historical stronghold for the region and Pinot noir is produced in the cooler southern parts, close to the San Pablo Bay.
Perfectly situated running north to south, the valley acts as a corridor, pulling cool, moist air up from the San Pablo Bay in the evenings during the hot days of the growing season, which leads to even and slow grape ripening. Furthermore the valley claims over 100 soil variations including layers of volcanic, gravel, sand and silt—a combination excellent for world-class red wine production.
VWMA717HTTIAW_2017
Item#
680909