Winemaker Notes
Possessing exceptional varietal character, this Pinot has attractive cherry fruit and fig flavors with a rich, silky texture and a long, supple finish. Pair with salmon, seafood salads and roast pork.
Vineyards:
Sourced from vineyards in the Gualtallary district of Tupungato, these vineyards are the highest in Mendoza at an elevation of 5,000 feet. Lower average temperatures, cool mountain nights and pebble covered soils characteristic of this area provide the ideal microclimate for growing Pinot Noir.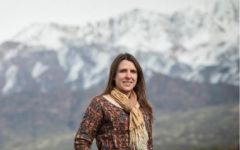 Alamos is rooted in the history of the founding wine family of Argentina, the Catenas. With more than 100 years of passion and research behind the wines, Alamos puts the very best of Argentina into every bottle.
In the shadow of the Andes Mountains, Argentina's renowned Mendoza wine regions and high-altitude vineyards develop bold, unique flavors in extreme conditions found nowhere else on earth: incredibly clean air, intense sunlight, frosty cold nights and mineral-rich Andes snowmelt that irrigates the vines. From these highly distinct vineyards, Alamos offers authentically flavorful Argentine wines.
Alamos Head Winemaker Lucía Vaieretti grew up in Mendoza's high desert vineyards. Her family has tended vines there for more than 40 years, and she has developed a deep bond with this distinct place. When Lucía was young, she worked the vineyards with her family. "Even then," Lucía says, "I knew we were in a special place."
CVI977463_2004
Item#
85611